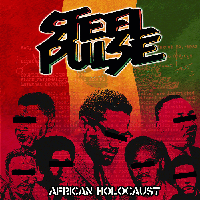 STEEL PULSE
African Holocaust
(Ras/Sanctuary)

"African Holocaust" is one of Steel Pulse's best releases in years. From start to finish, it's on par with "True Democracy."

Lead vocalist David Hinds sounds fresh and strong and the songwriting is superb. You'll find collaborations with Junior Gong, Capleton and others.

Steel Pulse is still going strong, 30 years after forming. Check this one out. It'll blow you away...






MAIN PAGE

SKANK RECORDS

FREE SKANK SAMPLER

SKANKWEAR

NEW RELEASES

CD REVIEWS

SKANK RADIO

MYSPACE

ARTICLES

POSITIVE VIBES ON KDHX

CONCERT REVIEWS

FAVORITE LINKS

GET IN TOUCH

WHO IS PROFESSOR SKANK?